Canton Fair | Colorful Lighting Shining and Blooming Heavy Rainstorm Hard to Block Businessmen's Cooperation
On April 19th, the 125th Canton Fair, known as the "barometer" and "wind vane" of China's foreign trade, came to an end in Guangzhou Pazhou Complex. The precision of innovative products is constantly increasing. Colorful Lighting has applied for more than 1,108 product design patents including the United States and the European Union through innovation breakthroughs, these patented products have been welcomed by many overseas and domestic buyers. Regardless of the order volume or the number of intended customers, the overall number has doubled over the previous year. Colorful Lighting is facing so many competitors competing in the game, what is the key for him to success? Of course the answer is excellent product, and excellent product comes from technological innovation. This Canton Fair, Colorful Lighting is exhibiting high-tech lighting products with high added value and good-looking appearance,focusing on the new image of China's intellectual and Chinese brands.

---
On the last day of the scene, the popularity of Colorful Lighting booth remains unchanged.
Rainstorm can hardly prevent customers from negotiating and cooperating enthusiastically.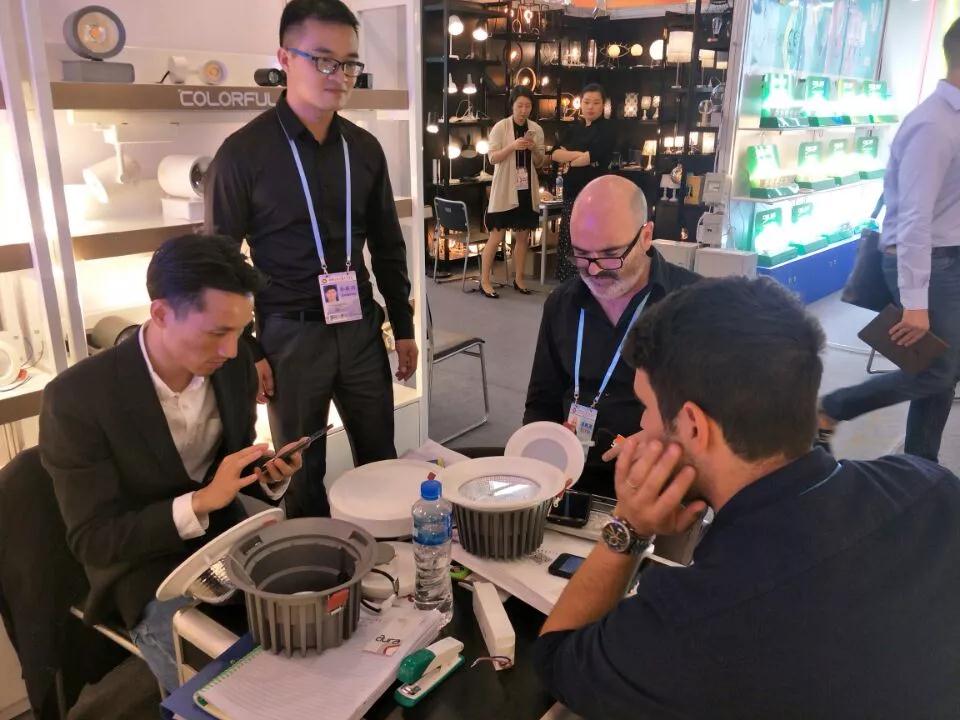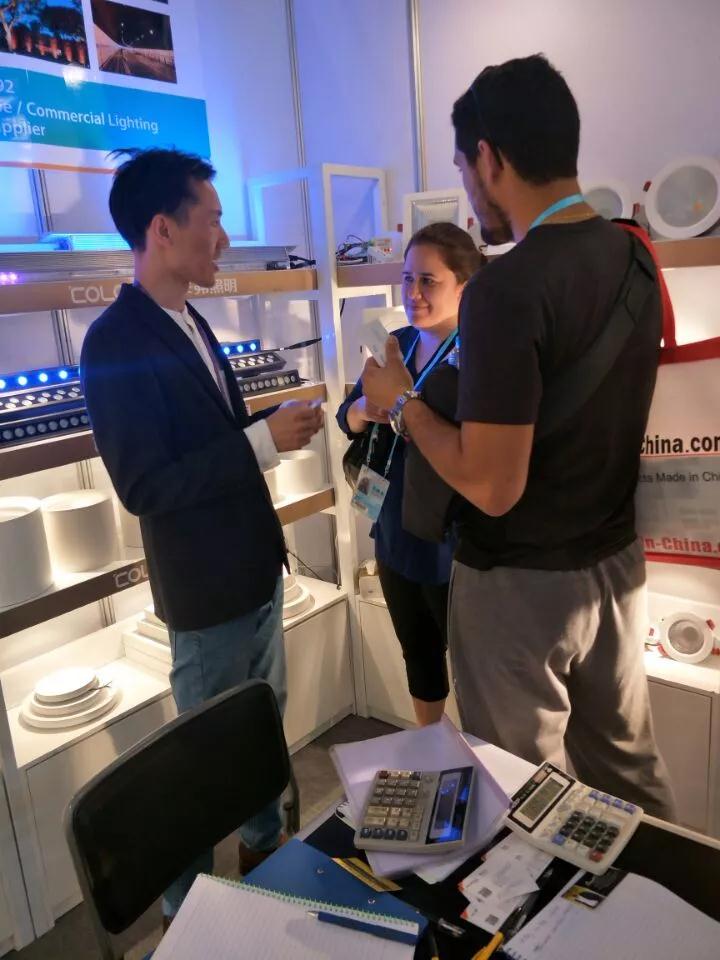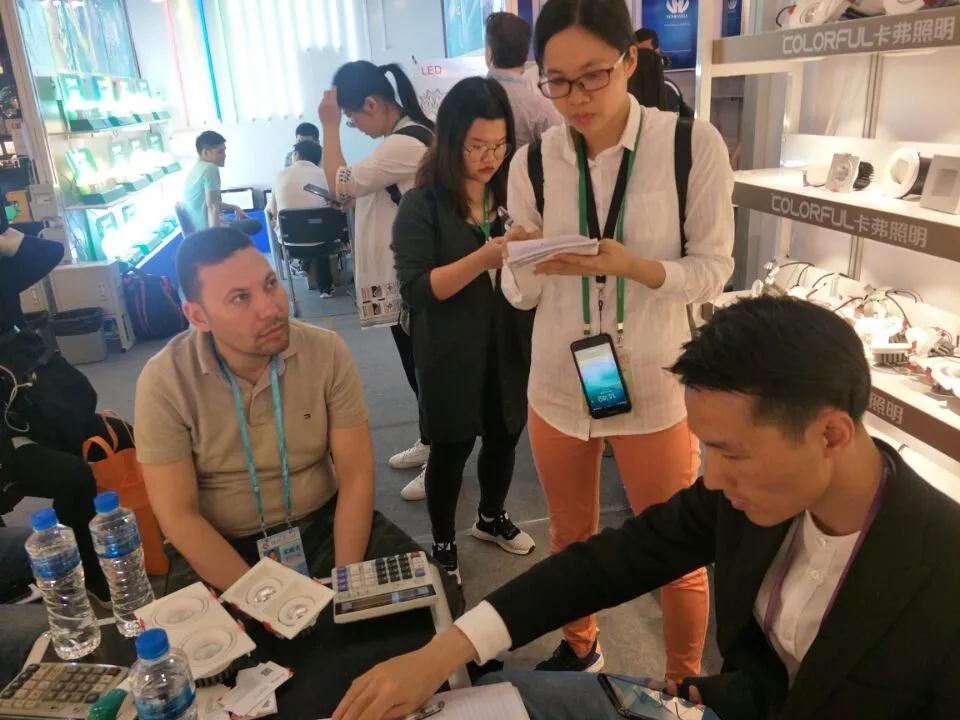 ---
The Canton Fair has always been an important window for Colorful lighting products to be displayed to overseas and domestic customers. Over the past 15 years, Colorful lighting products have been upgraded in terms of reputation and professionalism, and more and more customers have recognized Colorful lighting products. In the future, Colorful Lighting will speed up the upgrading, actively cultivate new advantages in foreign trade competition, lay out overseas and domestic markets, better promote the development of Colorful Lighting, export Chinese brand value to the world and practice Chinese manufacturing.
---
Canton Fair, Colorful lighting, Flashing and blossoming,Rainstorm can hardly prevent customers from cooperating enthusiastically.